The term vagina is often referred to the entire female genital region between the legs which is incorrect.
The vagina is merely part of a larger and complex part called "Vulva."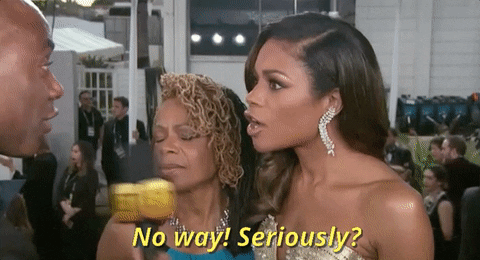 It is important that you know your body right and in this section, we will explain all the parts of Vulva and their functions.
Vulva
The external portion of genitals, that includes clitoris, labia, uretha, etc. Often mistakenly referred to as "vagina", it includes other parts along with the vagina. It can be plush and full of fatty tissue, dark, reddish, covered with hair.
Mons Pubis
The area above clitoris and below the stomach, it is a pad of fatty tissue that covers the pubic bones. While both sexes have a mons pubis, it's more prominent in females. Some women enjoy the pressure applied to their mons during sexual activity.
Labia
Labia are of two sets of lower lips: the inner lips referred to as minora and the outer lips referred to as majora. Now, don't be bothered if the shape and size of your labia don't match the diagram or are asymmetrical as it is different for everyone. Just like how 2 faces don't look the exact same, the same applies to our genitals as well.
Clitoris
The Key to heavenly pleasure, it is shame if you haven't ever stimulated this part of your body to feel the nirvana. It has thousands of nerve endings with its only purpose to give you pleasure. It is covered in a small sheath called "hood."
Everyone's is a different size. It can be about as small a pea or as big as a thumb.
Your clit extends far beneath the skin inside the body, back and down on both sides of the vagina.  The bones that extend from either side are actually your clitoral "legs," which is why you might enjoy stimulation along either side of your vaginal opening.
Perineum
It is the skin between vaginal entrance and anus, it can be incredibly sensitive and offers more pleasure for men because their prostate can be stimulated through it.
Urethra opening
Tiny hole that you pee out from, located below the clitoris.
Vagina
You certainly cannot miss this, located right below the urethral opening. It is where menstrual blood leaves your body, babies are born, sex takes place. A variety of things can go inside your vagina like fingers, toys, tampons, menstrual cups, and of course penises.
Vagina also is route to other parts of body, during penis-vagina sex, ejaculate is deposited in vagina allowing the sperm to enter the uterus through cervix.
Hymen
Hymen is a stretchy thin layer of tissue that surrounds and may partially cover your vaginal opening. It is a body part that gets most attention and the most misunderstood part of females body.
Most people are taught or made to believe that hymen breaks for a women when they have sex for the first time but that is not true. It can also break from riding bike, using tampon, etc.
Cervix
Cervix is the back "end" of vagina and it divides uterus and vagina. It is a tiny hole that connects uterus and vagina and lets menstrual blood out and sperm in.
Your cervix stretches open (dilates) during childbirth and can be felt by inserting finger, penis or sex toy. Some women also orgasm though the deep penetration to cervix.
Bartholin's glands
The Bartholin's glands are near your vaginal opening. They release fluid that lubricates your vagina (makes it wet) when you're turned on.
Skene's glands
The Skene's glands are on either side of your urethral opening. They release fluid during female ejaculation.They're also called paraurethral glands or female prostate glands.
Anus
The Anus or sometimes also referred as butt hole is the opening of your rectum which has a lot of sensitive nerve endings. Many people experience sexual pleasure from anal stimulation.
G spot
G spot or Gräfenberg spot, is located on front side of your vagina. It is a sensitive spot located a few inches inside vagina.
It is actually part of clitoral structure and is tucked behind pubic bone. When you are turned on your G-spot swells. Some women achieve orgasm through G-spot stimulation.
A spot
A-spot is found deep inside the vagina between cervix and bladder. Apparently stroking this area can help women get wetter faster. It's made up of a patch of sensitive tissue that lubricates when stimulated.
Rule of thumb is find the G-spot with your index finger and go a couple of inches deeper.
U spot
The location of your U-spot to urethra is specific, it is above and either side of your urethra. An upside down "U" shape.
Almost unknown till now the erotic potential of the U-spot was discovered just recently by the American clinical research workers. When the U-spot is gently stimulated it produces an unexpectedly powerful response.
Also read: 10 types of Women orgasms — and how you can achieve them?
Also read 10 sexy things women do that drive men crazy